Accommodations |
T-Land Resort
The Resort
Only nine years old, The T-Land Resort is an exclusive and charming hotel. All rooms have sea views, each one with a different decoration and an inspired in Timor style, always respecting the local tradition.
Located in the most coveted place in Nemberala beach, just in front of the main waves, T-Land and Bommie. Our boats moored on the beach allow a quick access to both of the waves and saving us from wasting time carrying our boards afoot, the most importantafter surfing for several days under the intense sun.
The T-Land Resort is a perfect destination for surfers traveling in couples, with friends or family, but also ideal if you´re traveling alone, as you enjoy a warm family atmosphere, the main feature of our resort. It is hidden among the palm trees of this remote island. It is an exclusive resort designed to accommodate small groups (maximun 16 people) thinking of the comfort, peacefulness and an idyllic tropical setting.
The whole complex is fenced all-round with coral rock assuring privacy and safety without detriment of the sea views.
At all times you will be served by our friendly and hospitable staff, under the direction of a team of western surfers who will offer you a high quality service.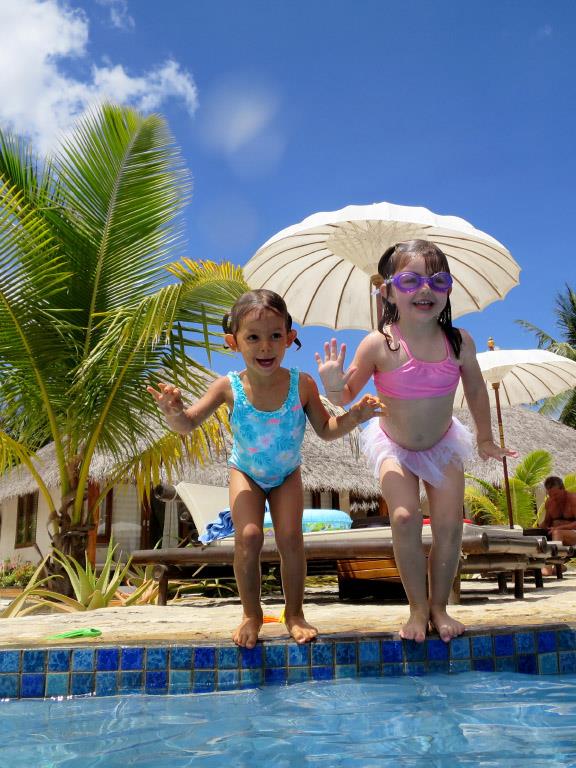 Right on the shore-line of the beach, 8 deluxe rooms make the exclusive accomodation. All bungalows are built following the traditional design of local arquitecture. They are hand-built by artisans of the island using local materials from Rote itself. The bungalow roofs are thatched (local name daun kelapa) resting on coral-rock walls.
Each accomodation is spacious, comfortable and offers the best views of the wave of T-Land, the immense sea and superb landscapes surrounding the resort.
The T-Land Resort is a collection of charming rooms with their own distinctive decor. To achieve this we have been inspired by a combination of Timor Style furniture (antiques) with teak wood first quality. The private bathrooms are outside and the terraces offer magnificent sea views.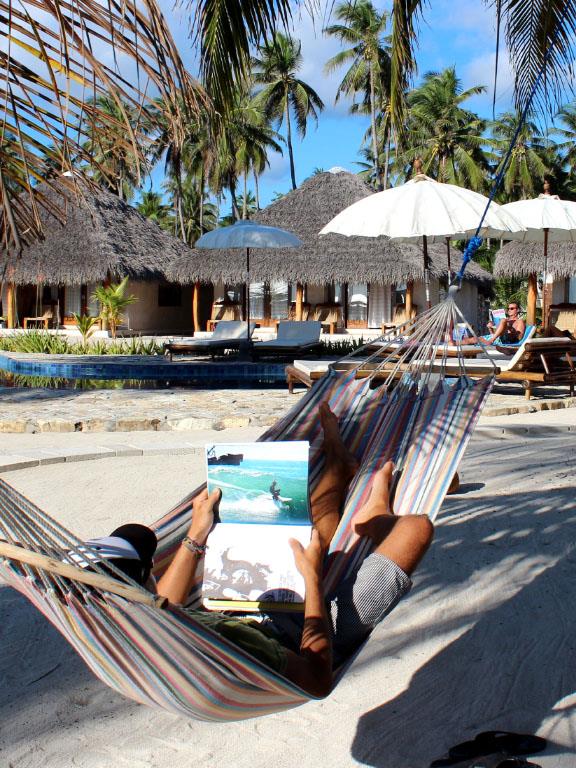 Our Restaurant is situated just on the beach. An open and spacious space, with a strong traditional aesthetic value. A natural luxury that you´ll love. Every day our Chef along with our kitchen team prepares a gastronomical healthy offer which mixes foreign influences with the most traditional rotinese cuisine. The kitchen is open to the dining area enhancing our devotion to quality, local produce and correct handling of food. If you have any special dietary request, please let us know when booking.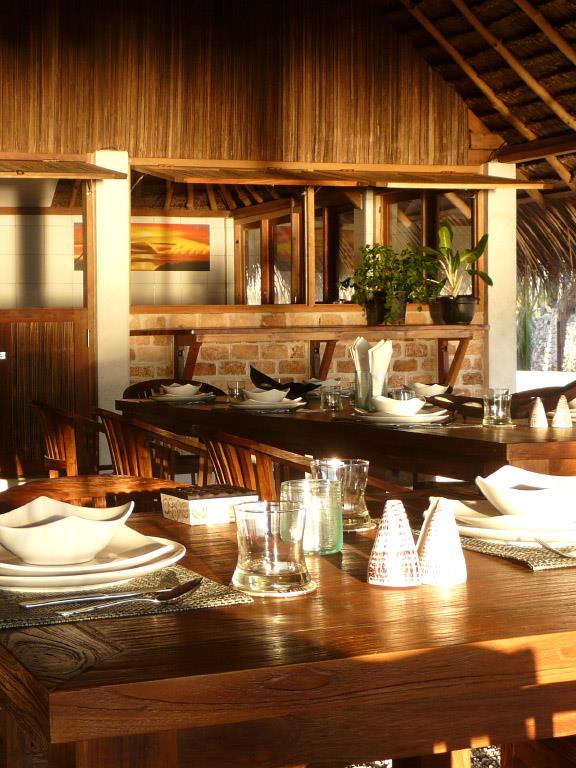 Our sunset-bar and swimming pool are part of our offer. You will also enjoy every moment of surfing in T-Land thanks to its spectacular and unique views of the beach. The perfect place to share the photos of the day, under a starry sky.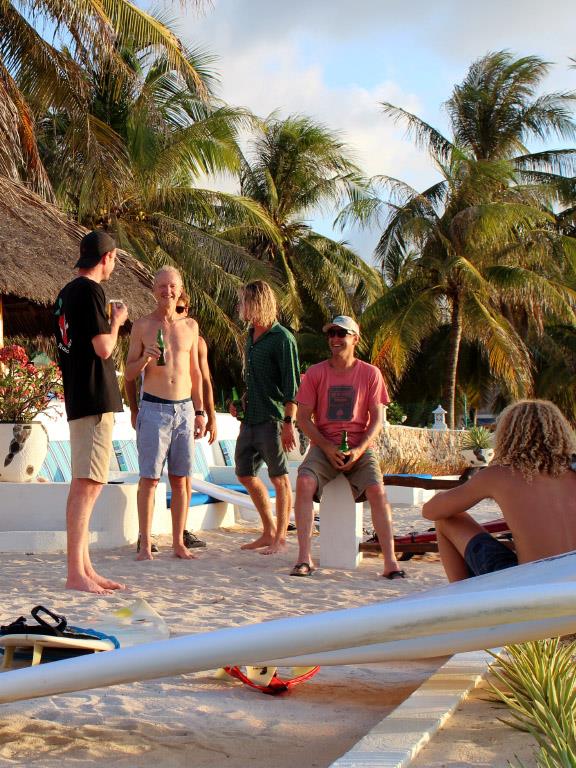 Details
Each room is identified with its own name that represents one of the most emblematic place of the area and its traditions: Heliana, Oehela, Sasando, Ti'i Langga, Besialu, Batu Termanu, Fiulain, Saku Namo.
Spectacular views of sea, lagoon and pool.
Bed options: double or twin, equipped with mosquito nets.
All rooms with air conditioning.
Hot showers.
Mini fridge.
Safety box.
Mobile fans.
Available cot with mosquito net for children under 2 years.
Two daily cleaning services.
Bath and pool towels available in each room.
Amenities such as bath gel and shampoo.